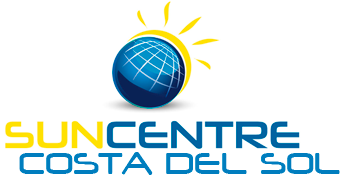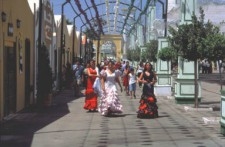 MALAGA, COSTA DEL SOL, SPAIN.
Málaga is the major coastal city of Andalucia and is a lively, historic and very Spanish city. Occupied by the moors until the mid 15th century it became one of the foremost trading centres in the Iberian peninsula. Today Málaga airport is the gateway to the Costa del Sol.
The historic city centre, with the Mediterranean as its backdrop, has wide leafy boulevards, beautiful gardens and some impressive monuments including the magnificent cathedral. The nearby castle which is now a parador (state hotel) with superb panoramic views is also well worth a visit. Pablo Picasso was born in Málaga and there are several galleries showing his work. Málaga's main theatre the "Teatro Cervantes" is also popular. The 9 day Feria de Málaga in mid August is the biggest and most spectacular summer fair in Andalucia and musicians, dancers, horses and riders in their finery take over the city centre.
Not only is Málaga a cultural centre but it is also a great place to eat out. Málaga's bars and restaurants stay open very late and this is when the city really comes alive. The happy hour does not start until midnight in some bars! Try the tapas, small portions of different dishes in an Andalusian tradition and the local Málaga wine and soak up the atmosphere in this vibrant city.