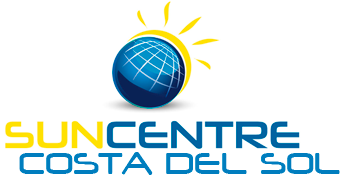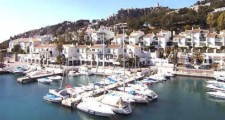 ALMUNECAR, COSTA DEL SOL, SPAIN.
Almunecar is built on a promontory between the two river estuaries of the Rio Verde and Rio Seco. Over the years the river deltas silted up and the shorefront now comprises the two main beaches of Playa Puerta del Mar and the Playa San Cristobal.
The two beaches are broken by abrupt cliffs that support the Arab citadel and three large rocks leading out to sea called Penones. The largest El Penon del Santo was once an ancient shrine and today it is home to a huge cross that is illuminated in the evening.
Almunecar is a warren of steep winding streets that lead from the central square called the Plaza de La Constitucion towards the castle which is the highest and old quarter of town called the Barrio San Miguel.
Worth a visit is the Museo Arqueologico which is home to many Roman and Phoenician artefacts. Just on the outskirts of the old town remains of a Roman and Phoenician cemetary can be found where over 200 tombs have been excavated.
There are many fine restaurants situated around the Plaza de la Constitucion with a variety to suit all tastes.
Almunecar has good bus links to Nerja, Malaga and Almeria with a daily service to Jaen, Sevilla and Granada.